Power distribution - 4 phases for an ultra-compact product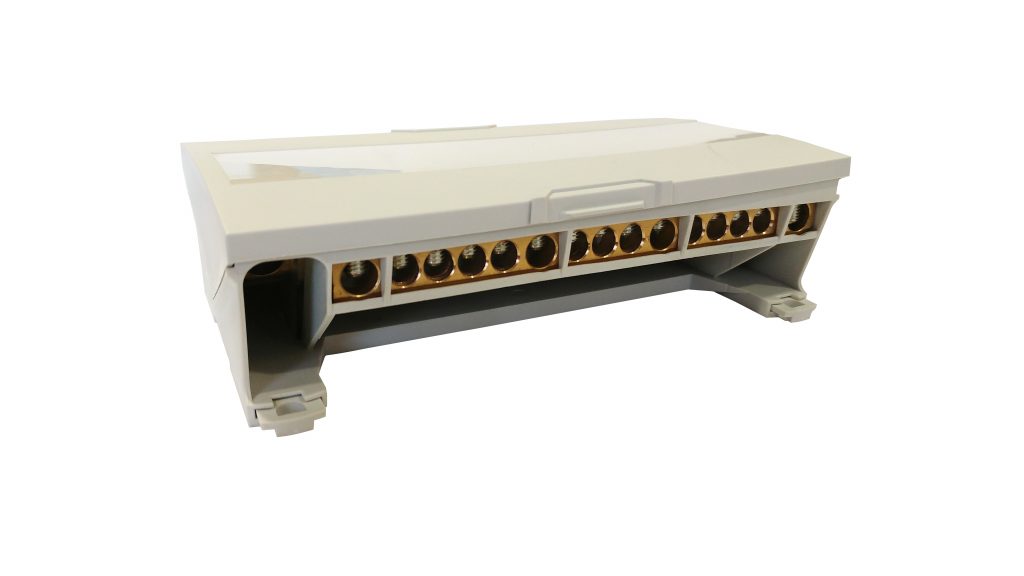 Power Distribution Blocks is an interconnection technology mainly used in low voltage distribution cabinets.
This technology offers the possibility of reducing fitting times, save space and allows easy identification of network phases.
Amphenol Auxel develops and sales products for panel builders and low voltage device manufacturers.
Key characteristics:
Operating voltage: 690VAC
Time and space saving
Complete range from 100A to 160A according to IEC61947-7-1
Material: brass
Number of connections can be extended thanks to additional accessories
Safe mounting on DIN rail or directly screwed on the mounting plate
Cover can be customized