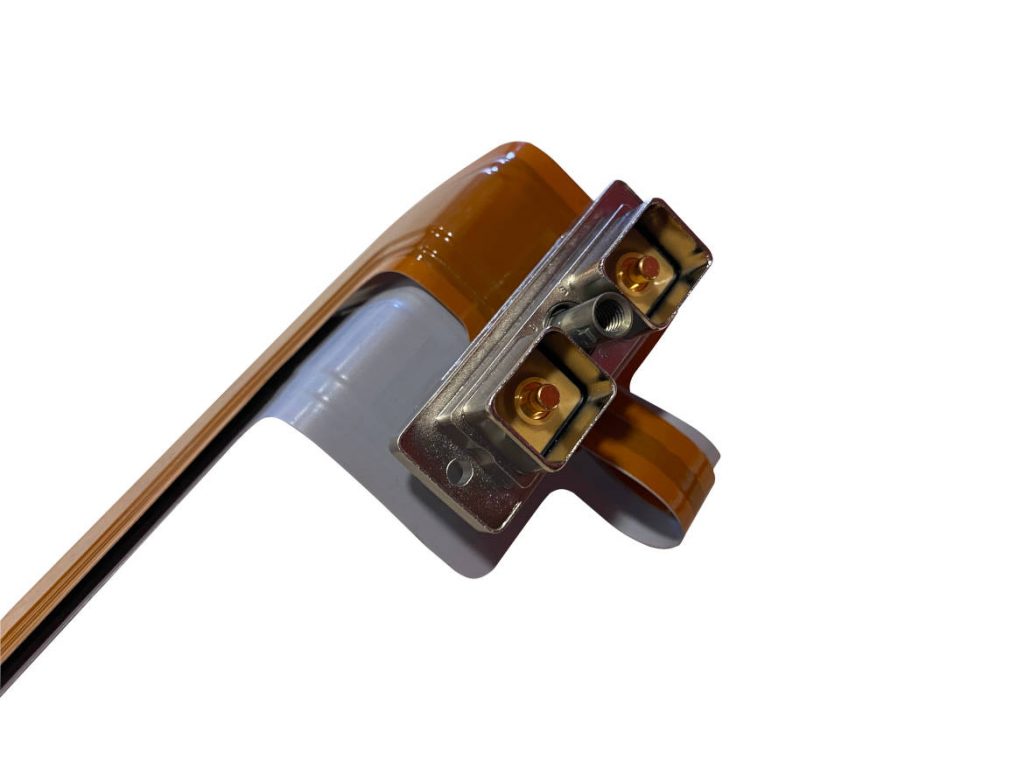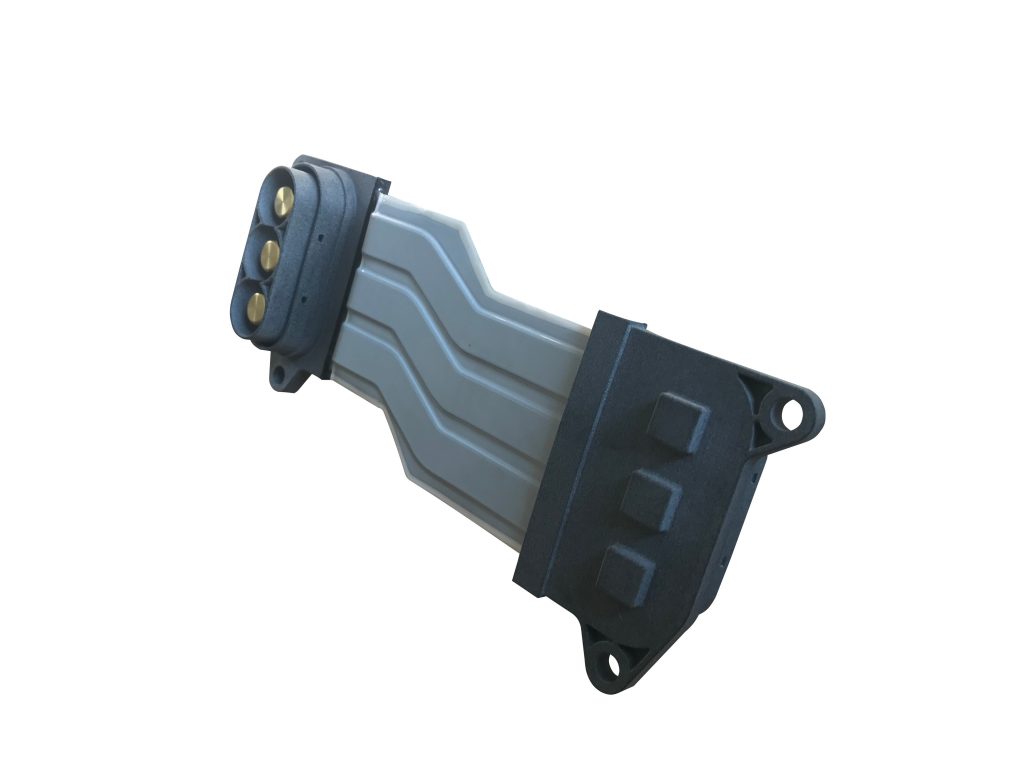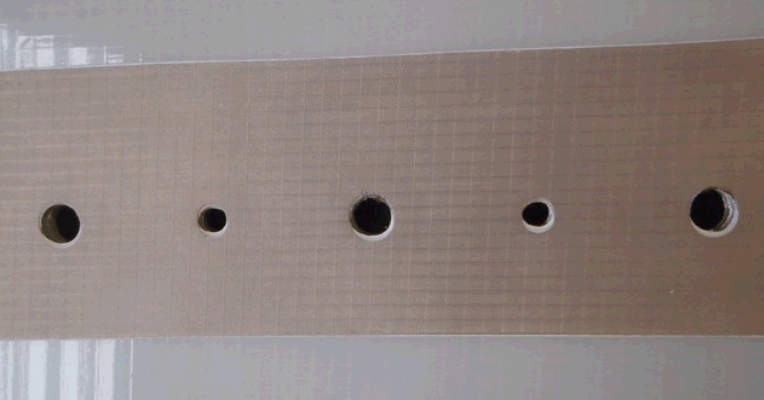 Electronics deal with small voltages and currents that an electromagnetic field can easily disrupt.
Busbar proximity could create electromagnetic interferences which decrease the performance of the electronic circuit or even cause it to fail.
Thanks to our specific bonding process, Amphenol Auxel laminated busbars can integrate EMI shielding systems with a minimum impact on compactness and weight characteristics.
It can be based on conductive fabric (which allow a complete wrap of the conductors) or a metallic sheet.
EMI shield grounding can be achieved through several techniques: independent connector, connector which integrates power signal and shielding, threaded studs.
This conductive system can also be used as mechanical protection (metal sheet) or for fault detection. In combination with a monitoring system it can allow to send a signal in case of busbar external insulation damage.
Material:
Aluminium (metal sheet)

RipStop conductive fabric (e.g. Ni/Cu/Ni)
System advantages:
Lightweight, compactness

Fully integrated inside the busbar system

Faulty detection